OUR SERVICES
Deciding to purchase an alarm system is a very important part of your personal security plan. We can help you determine the best system for your needs and your budget. We can explain whether you need a monitoring service or not. We can instruct you on the many different and specific alarms that react to water, fire, smoke, heat, or forced entry.
There are many options available to you and we are the experts that will help you make the right decision for your security and monitoring needs.
Maine State Security specializes in:
FIRE ALARMS
BURGLAR ALARMS
CAMERA SURVEILLANCE
CARBON MONOXIDE ALARMS
WATER ALARMS
LOW TEMP ALARMS
24 HOUR UL MONITORING
CELLULAR BACKUP
Monitoring Services
24 hour monitoring services are provided by Centra-Larm Monitoring, Inc. with over 25 years of experience.
This service is available to all of our residential and commercial customers.
Please contact us for all service plans and pricing.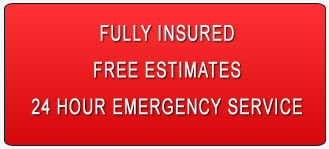 ..........................................................
Some of our many satisfied customers include:
Towns:
Buxton
Hollis
Waterboro
Dayton
Lake ArrowHead Assoc.

School Districts:
S.A.D. 6
S.A.D. 55
S.A.D. 57
Biddeford
Dayton

Businesses:
Lakeside Market
Great American Realty
Milk Room
North Dam Mills
Oqunquit Hotel

Churches:
Standish Baptist Church
New Life Church
Corner Stone United Methodist Church

Contractors:
Lamb Electric
Smart Home Solutions
Trade Centers
Kevins Electric
Carl Goodwin Inc.
Conrad Picard Electrical Inc.



...and Hundreds of many residential customers.